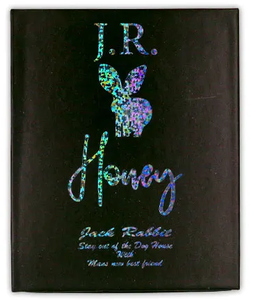 Jack Rabbit, J.R. Honey
With 1 Honey Packet You'll be like a Jack Rabbit in Bed.
Your favorite Jack Rabbit pill is now available in honey form!
This product contains a gift box including 12 individual honey sachets.
Male Enhancement Honey
Increased Arousal
Intense Orgasms
Fast Acting & Long Lasting
Bigger and Longer Erections!
Sensations last up to 72 hours!
Mixes well with Alcohol!
Serving Size: 1 Honey Sachet
J.R. Honey has been scientifically designed for men to increase sexual pleasure and performance. Samurai X Honey is formulated to promote rock solid erections and enhance longer and more frequent orgasms.
Directions: Take one J.R. Honey sachet one hour before sexual activity to aid energy, libido, and sexual performance. J.R. Honey can also be used on a regular basis to maintain a peak condition of preparedness prior to sexual activity. For best results take J.R. Honey one hour apart from taking any other supplements or medications.
SUGGESTION:
Please allow approximately 10 – 20 min prior to any activity for maximum results.